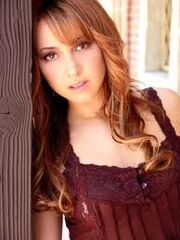 "
Not Like That
" is a song recorded by American recording artist Ashley Tisdale. The song was a single in her 2007 debut album,
Headstrong
. The single was released in Europe on January 25, 2008. The single had no official release in the United States or Canada.
Song information
Edit
The song includes vocals by Jassy. In a MTV interview in March 2007, Tisdale said the song would be album's third single. Tisdale said that the song is about how people:
Critical reception
Edit
Jamie Ross of Arizona Daily Wildcat said:
Tisdale hits the right note with the out-of-this-world song "Not Like That." The up-tempo number features clap-along beats, white girl rhymes and lyrics every girl who has ever been to a club can relate to: "All the girls in the club got their eyes on me/I can tell by their look that they want to be/Hot, hot, hot like that/But it's not, not, no, it's not like that."[2]</blockquote>
Salim Khan of The Nation said:
A unique songs which lets Tisdale's talent shine. Not as good as He Said She Said but still vey likable.
Music video
Edit
The music video was leaked on October 2, 2007. It is the second part of the There's Something About Ashley DVD. The music video intro features Tisdale's sister Jennifer Tisdale. The video was directed by Scott Speer. The music video starts with Tisdale to read a magazine that a friend gives her. The magazines cover story is about Tisdale. We see her in her room singing, at work—filming a commercial—and in a magazine. Josh Henderson, Scott Speer, and Jared Murillo make cameos in the video.
Track listings
Edit
Maxi CD Single[3]
"Not Like That" (Album Version) – 3:01
"He Said She Said" (Jack D. Elliot Remix) – 3:05
"Be Good to Me" (Jack D. Elliot Remix) – 6:17
"Not Like That" (Music Video) – 3:10
Release details
Edit
Region/Country
Date
Format
Label
Europe
January 25, 2008
CD single, digital download
Warner Bros. Records
Chile
April 21, 2008
Brazil
August 30, 2008
Airplay
Credits and personnel
Edit
Vocals – Ashley Tisdale
Producer – Twin
Vocal producer – Twin
Writer (s) – Ashley Tisdale, David Jassy, Nicolas Molinder, Pell Ankarberg, Joacim Person
Mixer and additional programming – Alan Mason
Background vocals – Victoria Sandstrom
References
Edit
Ashley Michelle Tisdale (born July 2, 1985) is an American actress, singer and television producer. Tisdale's first major acting role was as Maddie Fitzpatrick in Disney's The Suite Life Of Zack & Cody. Tisdale portrayed the antagonist Sharpay Evans in the High School Musical film series. Read more...

es:Not like that fr:Not Like That hr:Not Like That it:Not Like That pl:Not Like That pt:Not Like That ru:Not Like That
Community content is available under
CC-BY-SA
unless otherwise noted.